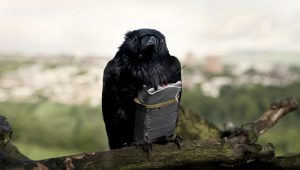 DUE TO COVID-19, THE AURORA FILM SOCIETY IS POSTPONING OUR MARCH SCREENING OUT OF CONCERN FOR THE HEALTH AND SAFETY OF OUR MEMBERS. WATCH OUR WEBSITE AND SOCIAL MEDIA PAGES FOR UPDATES ONCE WE HAVE MORE INFORMATION ABOUT FUTURE SCREENINGS. THANK YOU FOR YOUR UNDERSTANDING AND PLEASE BE SAFE.
A whip-smart, slapstick comedy, Chris Morris' FOUR LIONS takes aim at Jihadi suicide bombers and illuminates the war on terror through satire and farce. Follow five inept aspiring terrorists on their quest to strike a blow, and how they demonstrate that terrorism may be about ideology, but it can also be about idiots.
Screenings are on March 19th and March 26th at 7:00 pm. We will post a rescheduled date as soon as we've settled on a new date and time.